Updated - October 1, 2018
Welcome to the Meek/Meeks Family Y-DNA Project.
We are a group of genealogists who came together to explore the new and growing field of genetic genealogy. The surname project was started November 15, 2004.
There are now over 300 members in the project.
*NEW* Report on Haplogroups and advanced SNP testing. Important! Contact us before ordering any SNP test.
Prospective or new members should read the information at How it Works in the menu to the left. If you have any questions please contact me at chrismeek@aol.com or fred.b.meek@gmail.com or genealogy@noahmeek.com The menu at the left contains links to the status of pending test, results and discussion/analysis of what the project administrator believes the results tell us.
The project has an alternate web site at Meek project on FTDNA.
Visit our Facebook page at Facebook.
Membership requirements:
This project is open to any one named Meek, Meeks or other variant spellings for Y-DNA testing on a male participant. Females may sponsor a male relative. Also welcome is anyone who believes that they may have a biological connection to a Meek/Meeks family. While the primary focus is Y-DNA we also accept males or females for mtDNA and Family Finder testing of any surname connected to a Meek/Meeks line. Note: Participation requires the purchase of a DNA test. The cost of managing the project and operating the web site has been donated by the project administrators. Donations are welcome.
The goals of the project are:
(1) To assist individuals and groups researching the Meek(s) surname.
(2) To support existing genealogies and find leads for future research.
(3) To prove or disprove existing theories about our ancestors.
(4) To determine which pre-Revolutionary ancestors were related and identify major family groups.
(5) To identify connections between American and European genealogies.
Major finding of the project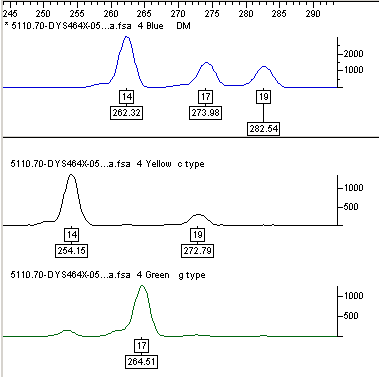 Over half of the members descend from one of seven unrelated groups of pre-Revolutionary Meek(s) families.

The Meek families who lived in S. W. Pennsylvania between 1770 and 1800 who were previously thought to be related are in fact from at least two separate unrelated lines.

One major group from S. W. Pennsylvania was found to have four branches identifiable by Y-DNA whose founder predates the settlement of America.

One major group from S. W. Pennsylvania was found to be related to the Meeks family from 1750 Pitt Co., NC. This connection was previously unknown.

Seven pre-revolutionary ancestors living on the eastern seaboard were found to be related (Group E). These ancestors were: James Meek born @1745, of Ontario, Adam Meek born @1726, of Cecil Co., MD, Joseph Meek born @1744, of Washington Co., VA, Adam Meek born @ 1729, of Mecklenburg, NC, Adam Meek born @ 1746, of Mecklenburg, NC, Moses Meek born @1755 of VA and Mecklenburg Co., NC. John Alexander Meek born 1686 whose family settled in Laurens District, SC, These connections were previously unproven and some members of this group have a good paper trail to Ireland. Joseph Meek of this group is the grandfather of Joseph Lafayette Meek the mountain man. Now project members can determine who might be related to Joe the mountain man.

A large percentage of people named Meek(s) who have been tested fall in haplogroup R1b1. Four matching members from Britain and Australia represent one Meek family that pre-dates 1800. They are predicted haplogroup I1a (I-L22) (Norse). Other members represent haplogroups E, J and R1a.

Several individuals have been connected to other individuals or groups where the connection had previously been unknown.

In a small number of cases members have discovered that despite a good paper trail they were not connected to the ancestor they expected.

These results are significant for a group our size. However, there are still many questions. More members are needed to better define different lines and the time to the most recent common ancestor (TMRCA). Each member is encouraged to find more people, with good genealogies, to join the project. With time the picture will become clearer.

See the Discussion Page for specifics of each family.